Our History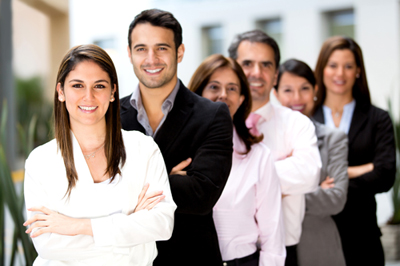 For many years, the Managing Director of In-House IATA Training Center had a dream of bringing a new approach to aviation industry training, and the wider travel and tourism industry. On 15th March 2006, that dream became a reality, and In-House Aviation Training Academy (IATA) was officially opened. Our world headquarters at Ravipuram was inaugurated that August, in the presence of Cochin Airport Manager, many aviation industry luminaries and travel and tourism experts, along with our expert staff. On that day, a new era in aviation education began in Kerala, and our committed industry professionals began training a new generation of students focused on getting highly paid jobs in the Aviation Industry.
11+ Years Industrial Experience
500 Certified Students
10+ Courses offered
Who We Are
In-House is a frontline aviation professional training institute in Kerala. Since its founding in 2006, it has constantly been developing and improving, and is today widely perceived as India's best aviation training institute. With our one-of-a-kind educational modules, teaching methods, and imaginative projects, we are proud to be helping hundreds of students enter the world of hospitality, travel administration and customer care.
What We Do
As an organization, we are constantly liaising with many different companies and industry experts, in order to frequently adjust our courses to keep up with this fast-paced, ever-changing industry. This adaptability has helped us to be recognized worldwide for our up-to-date, in-depth courses, that teach students all they need to know to get their careers off to the best start.
Our Team
Here at In-House, we have a fantastic team of experienced, professional aviation instructors, who are here to help anyone looking to enter the aviation or travel and tourism industries. Thanks to their decades-worth of experience, they have plenty of knowledge to pass on to students, and do so in a friendly atmosphere.
Placement Snapshots
Highest salary offered - 3.6 Lakhs P.A.
Lowest salary offered - 1.8 Lakhs P.A.
Top Recruiting Companies
Qatar
Emirates
Air India
Aisats
Go Air
Jet Airways
Spicejet
J W Marriot
Oberoi Hotels
Centrum
Indigo
What is IATA?
The IATA program is the most complete travel and tourism training course available. It has been carefully designed for those who wish to start a career in the travel and tourism industry, or who want the skills needed to climb the career ladder. The qualifications offered are recognized by countless companies and organizations worldwide, offering you an excellent range of potential career paths.
Why choose an IATA course?
There are plenty of reasons why IATA are the perfect choice for your next qualification, including:
Their global recognition, with over 250,000 graduates worldwide.
The 35 years of training experience they possess.
IATA diploma, which helps you get access to global employment opportunities.
The IATA Training and Development Institute is the training and professional development wing of IATA. With over 200 classroom courses delivered worldwide, and several long-distance learning programs, anyone can benefit from what we have to offer. IATA serves the international aviation and travel & tourism industries by providing training in the fields of travel & tourism, airlines, airports, cargo and civil aviation.
As well as delivering high quality training, IATA supports the air transport industry by delivering a whole range of industry-relevant products and services. IATA is the largest world body representing the travel industry, and therefore we have a lot of responsibility on our shoulders. As well as working with National Associations, IATA is also proud of our support from many individual travel agents, tour operators, wholesalers, and travel partners- including hotels, tourism boards, shipping and cruise companies, car rental companies, and many more. As you can see, then, we are a highly trusted organization within our industry, and therefore offer an unprecedented chance for you to make the connections you need to succeed.
THE TIME AND MONEY YOU SPENT AT INHOUSE AVITION ACADEMY IS AN INVESTMENT IN YOUR FUTURE THAT WILL REAP RICH REWARDS LIFE LONG.
We look forward to helping turn your dream job into a reality! You are one step away from transforming your future. Remember, today is the first day of your promising future. I will be with you every day to ensure that you get the best training possible in our IATA center.
Bini.G.Varghese
Managing Director